The SF-HAB group got together in the beginning of August to do another high-altitude balloon launch. The purpose was to test out a new 3D GoPro camera to see how well it would perform at altitude. We also had a LoRA transciever onboard, which we are thinking about using as a remote cutdown device that we would fly on future launches.
The jet stream in July was really unsettled, so we delayed for a few weeks while the winds picked up a bit and shifted heading. Watching the predictions from HABHUB gave us a good idea when to launch. This was one of our predictions before launch.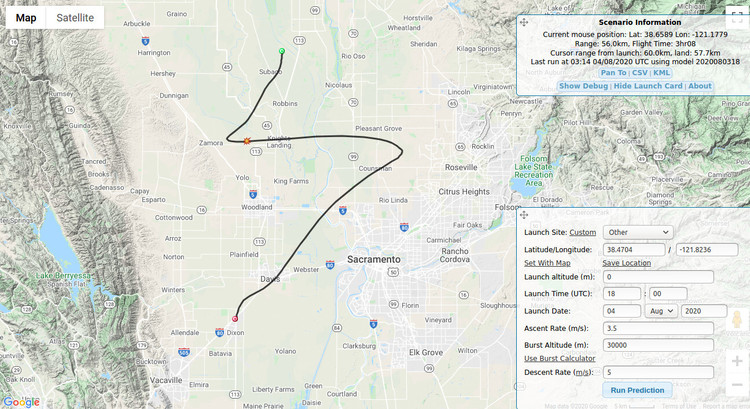 Unfortunately, I really goofed up when doing the launch predictions. As you can ...
Read More →