Back in October 2021, the excellent team behind Sondehub added several features to the map. They added launch site locations, grabbed from the official NOAA database. Clicking on a particular launch site allowed a user to generate a weeks worth of flight predictions based on the most recent GFS run. Cool!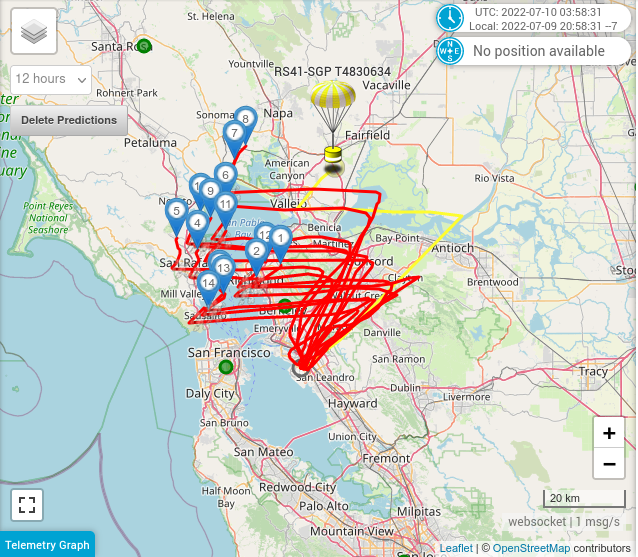 The red lines on this prediction map of Oakland show the next 14 launches (7 days). As with any prediction of the future, the further out you go the worse the prediction.
Reverse predictions (pdf) were also added, for predicting where a radiosonde was launched from. This feature would have been very helpful when I was trying to find the Monterey Bay launch location.
Scrolling around the new map ...
Read More →