While the previous Lodi picoballoon was floating over Mexico City, we launched another picoballoon from the southeast corner of the Berkeley Marina on November 13th, 2021. The launch party was Martin W6MRR, Robert K6RGG, Kazu AG6NS, and myself KF6ZEO.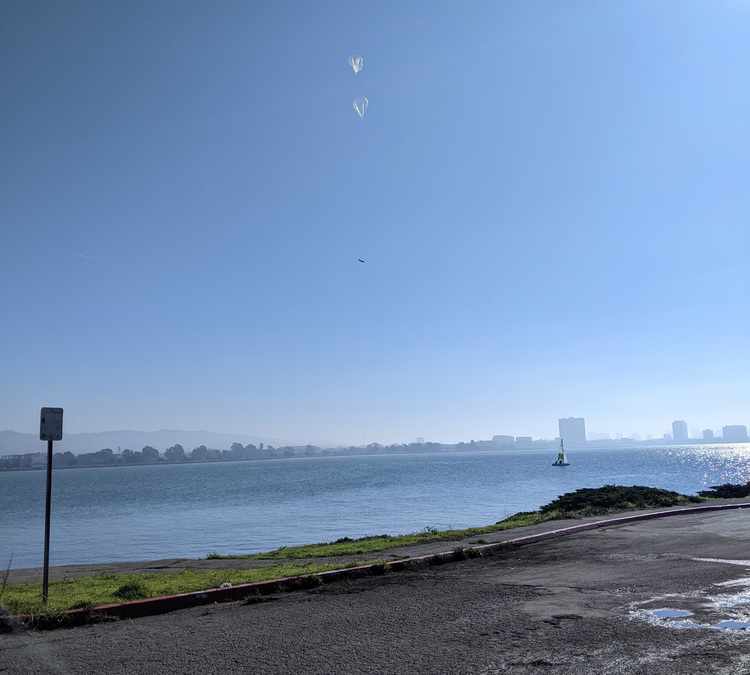 The forecast for the morning was no wind, and when we arrived at 10am the winds felt pretty calm. But after assembling the picoballoon train, it was apparent that even the very light breeze was too strong. The two clear Chinese party balloons were bent over, threatening to scrape against the ground.
We waited almost 30 minutes for the winds to die down enough to release the picoballoon. During a bit of a lull in the wind, we walked across the ...
Read More →